March 10 from 5 to 8 p.m.
Nashua Community College,
505 Amherst St., Nashua, room 150
free, all welcome, light refreshments
603-738-5635
Every year we honor Sunshine Week around the country to celebrate access to public information in our democracy and what it means to you and your community.
On Tuesday, March 10, the New Hampshire Center for Public Interest Journalism, Nashua Community College and the New England First Amendment Coalition will co-sponsor a free event "How Transparent is NH Government and Why It Matters" at the college in room 150 from 5 to 8 p.m. The event kicks off Sunshine Week which will be celebrated nationwide the following week.
We will host a meet and greet from 5 to 6 p.m followed by a panel discussion from 6 to 8 p.m. featuring ACLU-NH Legal Director Gilles Bissonnette, First Amendment Attorney Rick Gagliuso of the Bernstein Shur Law Firm, Nancy West, longtime reporter and editor and founder of the New Hampshire Center for Public Interest Journalism, Mark Doyle, New Hampshire's Director of Emergency Services and Communication, and Dean Shalhoup, a veteran reporter at The Telegraph of Nashua.
This panel is geared to members of the public, municipal and state workers who deal with right-to-know requests and high school and college students.
Bring your questions March 10 or email them before to nancywestnews@gmail.com. Come learn about the state of government transparency in New Hampshire and why it matters to you.
This will be an informal gathering and we'll make time to answer your questions and provide light refreshments.
Click here for free tickets: https://www.eventbrite.com/e/how-transparent-is-nh-government-why-it-matters-tickets-95871296629
The panel will include: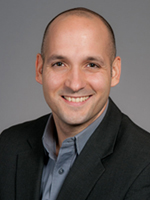 Gilles Bissonnette is the Legal Director at the ACLU of New Hampshire, where he leads a team of three civil rights lawyers. He has litigated cases on the criminalization of poverty, voting, police and government accountability/public records, the First Amendment, immigrants' rights, and criminal justice issues. While at the ACLU, Gilles has testified before the New Hampshire legislature on over one hundred bills impacting civil liberties and represents the New Hampshire Center for Public Interest Journalism and six newspapers in their public records lawsuit to obtain the names on the "Laurie List" of dishonest law enforcement officers that is now before the state Supreme Court.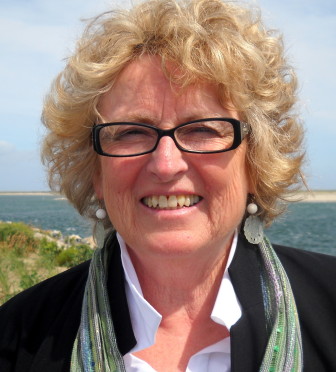 Nancy West is the founder of the nonprofit New Hampshire Center for Public Interest Journalism which publishes online InDepthNH.org to hold the powerful accountable and provide indepth reporting on state house matters and complex issues that affect New Hampshire people. She worked for many years as a reporter and editor at the New Hampshire Union Leader and has taught investigative reporting at the New England Center for Investigative Reporting's summer program at Boston University. She is passionate about government transparency and the future of news.

Rick Gagliuso is an established construction law authority, media attorney and civic activist who is a shareholder in the Bernstein Shur Law firm in Manchester. He represents media outlets throughout the state and serves on the board of directors of the New Hampshire Center for Public Interest Journalism. He also serves on the board of directors of the New England First Amendment Coalition and is a fellow with Construction Lawyers of America, a member of the Diversity Law Institute and Trial Law Institute and serves on the hearings Committee of the New Hampshire Attorney Discipline System.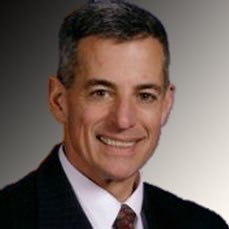 Mark Doyle became the Director of Emergency Services and Communication in June of 2017 after retiring as Chief of Police in Merrimack, N.H. where he spent his 32-year law enforcement career. He oversees the operations of the Division which includes the Enhanced 9-1-1 system; State of NH Radio Communications; Homeland Security and Emergency Management Communications Support; Database Management; and, Mapping/addressing in support of E9-1-1. Mark received his Associates Degree in Criminal Justice/Law Enforcement from Middlesex Community College; B.S. in Business Management from Franklin Pierce College; MBA in Leadership from Franklin Pierce College; Graduate Certificate in Criminal Justice Education from the University of Virginia and is a graduate of the FBI National Academy in Quantico, Va.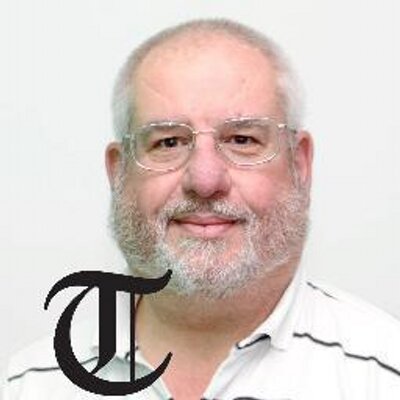 Dean Shalhoup is a Nashua native and 1972 Nashua High School graduate who has worked for The Telegraph newspaper in various capacities for 47 years.
He is currently a reporter/columnist on an editorial staff that's the smallest it's been in many years. His chief beat as a reporter is covering crime, police matters and courts, although, like the other reporters, is also called upon to cover stories outside of that beat – which, of course, includes identifying stories for which filing right-to-know requests could be part of the research. Shalhoup writes a weekly history-oriented column on Nashua people, places and things, which he's been doing for nearly 20 years.

The New England First Amendment Coalition is a non-partisan non-profit organization that protects the five freedoms of the First Amendment and the public's right to know about government. Through education, advocacy and defense, NEFAC works throughout the region to increase awareness of our free speech and press rights. The coalition provides presentations in community centers, on campuses and in classrooms; hosts public workshops and clinics on freedom of information laws; trains journalists on the latest investigative techniques; and appears in court to defend the First Amendment rights of New Englanders. More information about NEFAC, including how to join as a sustaining member, can be found at nefac.org.